Hillsborough Driving School - 308 U.S. 206, Hillsborough, NJ 08844
NJ Lic. # 235-94C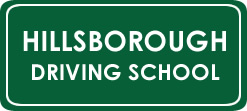 Hillsborough Driving School is a locally owned, state certified, driver's education school dedicated to providing quality driver education to teens and adults.
Hillsborough Driving School is licensed and certified by the State of New Jersey (MVC).
We have highly qualified staff members dedicated to insuring the safety of the next generation drivers by offering a comprehensive driver education program that places an emphasis on defensive driving.
If you are just getting your permit or you need a touchup course, driving tests can be unnerving for those who aren't ready. We can teach you the theory and put you through your paces behind the wheel. For you, the driving test will just be another spin around the block.
Service Offered:
6 hour Behind-the-Wheel Training Course for 16 year old students
Special Care for Nervous & Foreign Students
One on one Private Driving Lesson
Written & Road Test Services
Door to Door Service
Adult Programs

Call Us Today - (908) 281-5777